By Pasquale Tortora, Jordan Olmstead Edited by Kayla Love Visuals by PT
The Beginnings of a Movement
MetaCartel was initially manifested during ETH Berlin 2018, born from a realization that dapps would make or break Ethereum adoption. Their underlying philosophy is that web3 will change human society for the better by allowing complex coordination to flourish in exciting new ways.
The role of coordination is emphasized in The Web3 Manifesto by pet3rpan:
"Web3 will enable the ultimate MMO RPG (Massive Multiplayer Online Role-Playing Game) that transcends entertainment or gaming, as a natural extension of everyday life, consuming the world."
Since 2018, MetaCartel's mission has evolved to "accelerate and drive the mass adoption of Web3 and the open internet of value to make the world a richer, fairer, place", according to the MetaCartel Github.
Moloch Mob
MetaCartel is structured as a Moloch DAO. MetaCartel was built from forking Moloch DAO's Moloch contract after pet3rpan was unable to meet the pledge requirements to join Moloch DAO at the time.
MetaCartel members have advanced Moloch contracts by contributing to development to the Moloch v2 , a contract allowing DAOs to operate with more than one token as well as Moloch v3, supports more configuration options, including vote delegation and support for multiple tokens.
Moloch Mystics, a working group spawned from within MetaCartel, collaborated with other communities in the MetaCartel ecosystem to build Moloch v3. They were awarded a $5K grant from MetaCartel to cover "mini-audits and overhead" during early development of the contract.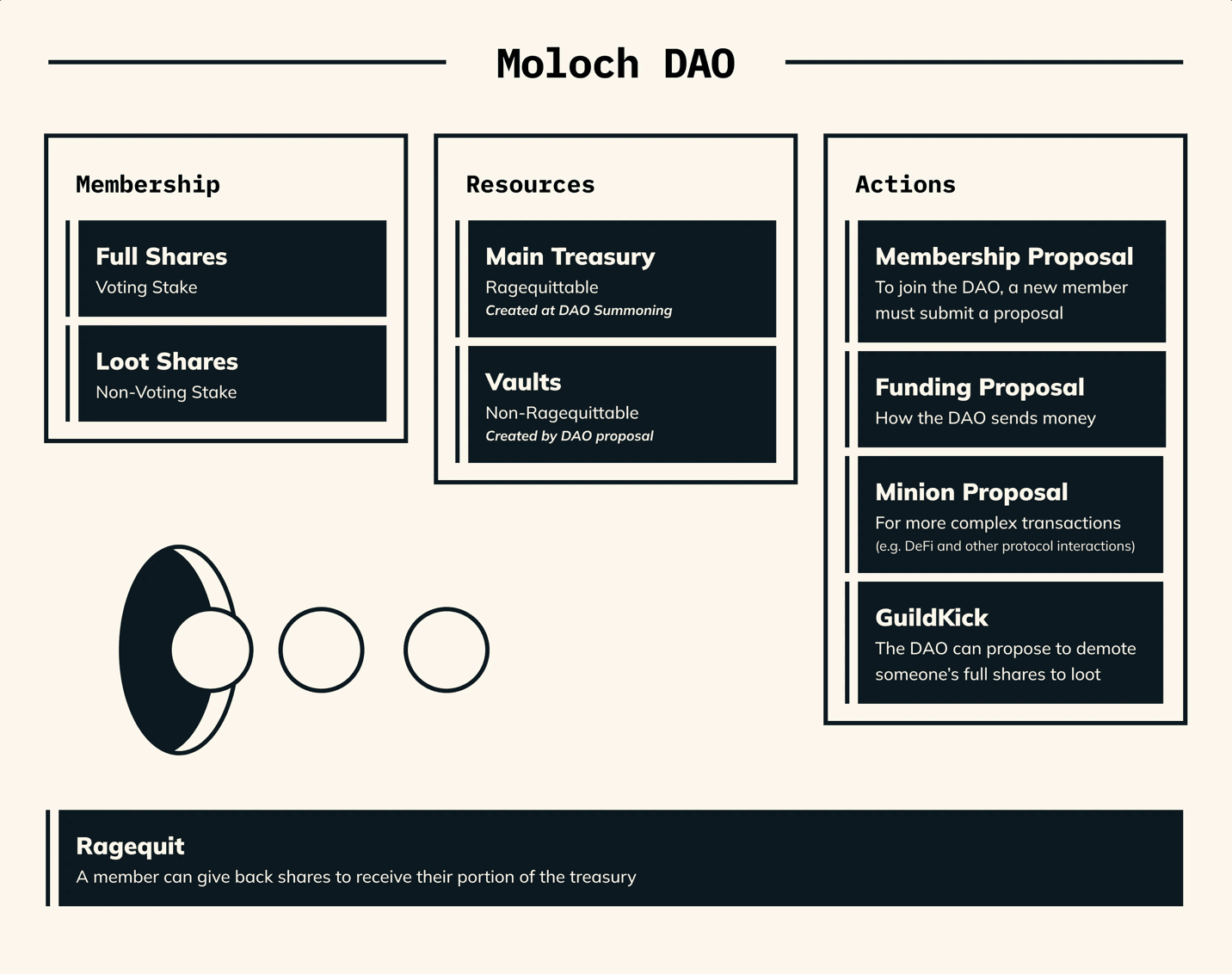 Cultivating Coordination
Since 2019, MetaCartel has accelerated the advance of Ethereum by providing over 300,000 DAI to 62 projects that promote accessibility, foster education, functionality and experimentation within the web3 ecosystem.
As of October 24, 2022 the MetaCartel treasury held 268.1700 wETH and 14118.6367 wXDAI.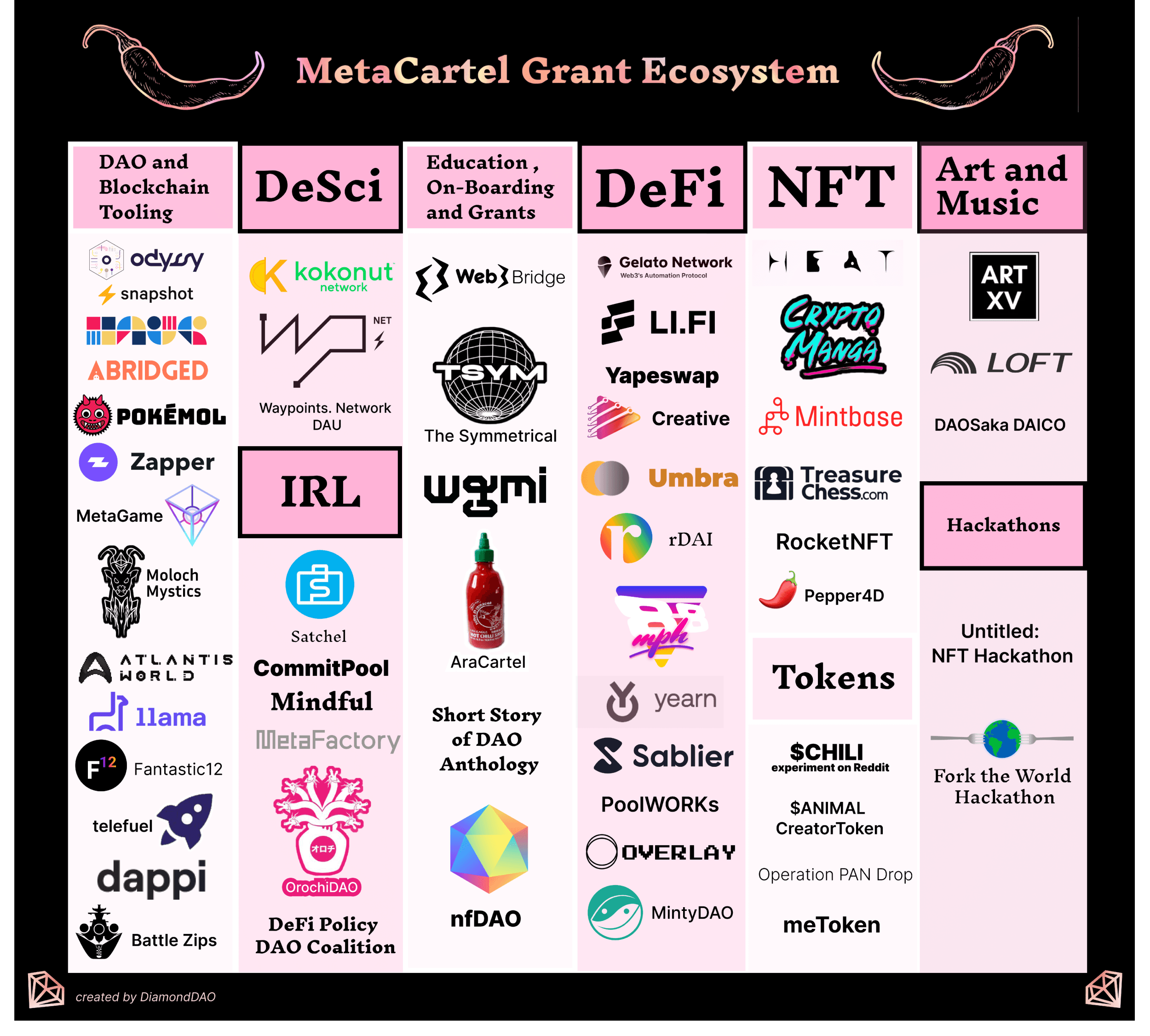 Grants have been awarded to a range of projects focused on themes ranging from DAO tooling, NFT projects, DeFi, web3 education and on-boarding programs, grants DAOs, DeSci and IRL initiatives.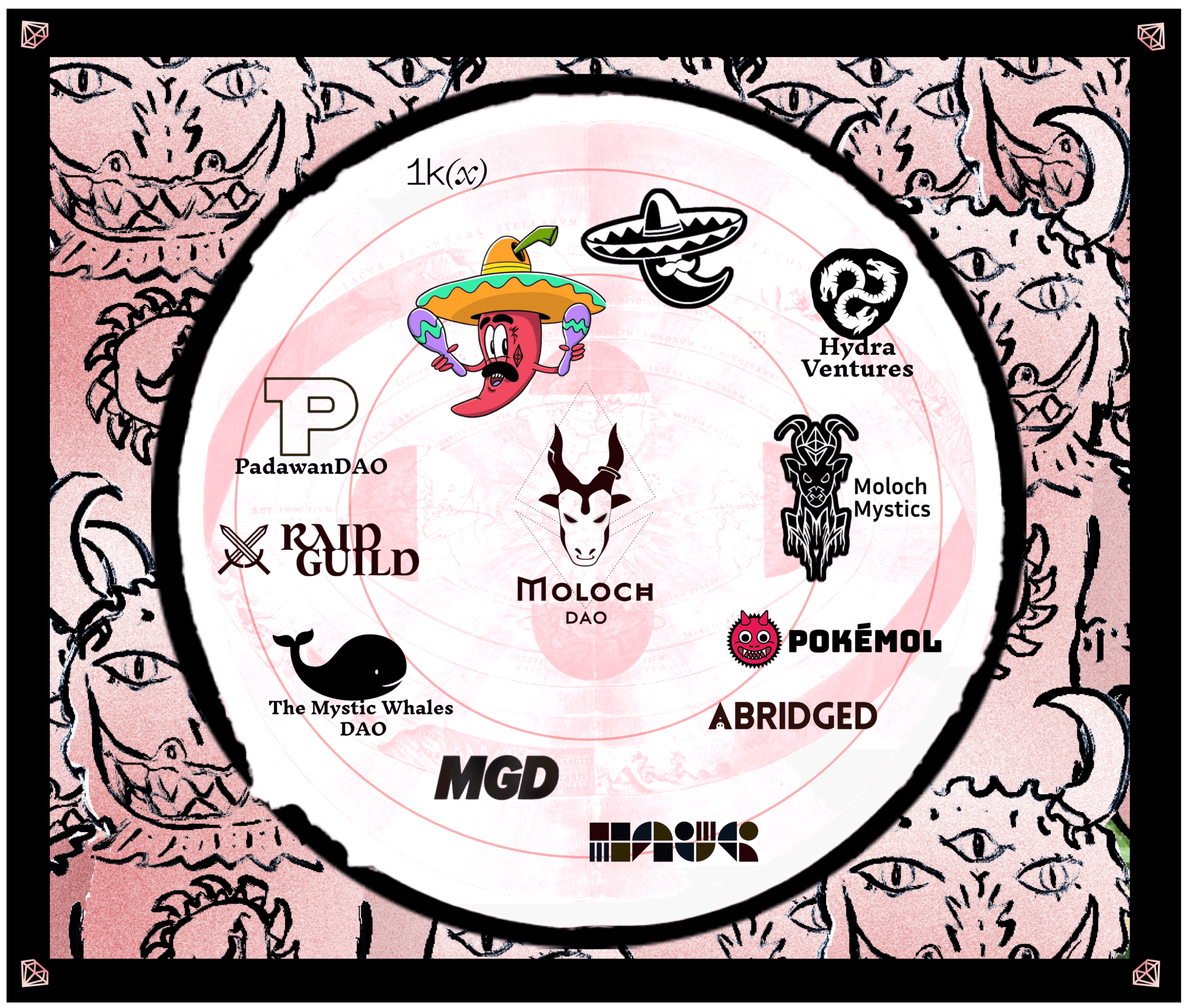 Aside from awarding grants to outside projects, MetaCartel has spawned organizations from within its ranks.
MetaCartel Ventures or VentureDAO is a for-profit DAO spawned from MetaCartel, focusing on investments in dApps rather than grants.
The members of MetaCartel are very much a tightly knit community, a community which is woven into the wider web3 ecosystem. For example, early members like Sydney Lai and Rika Goldberg were expatriates from ConsenSys.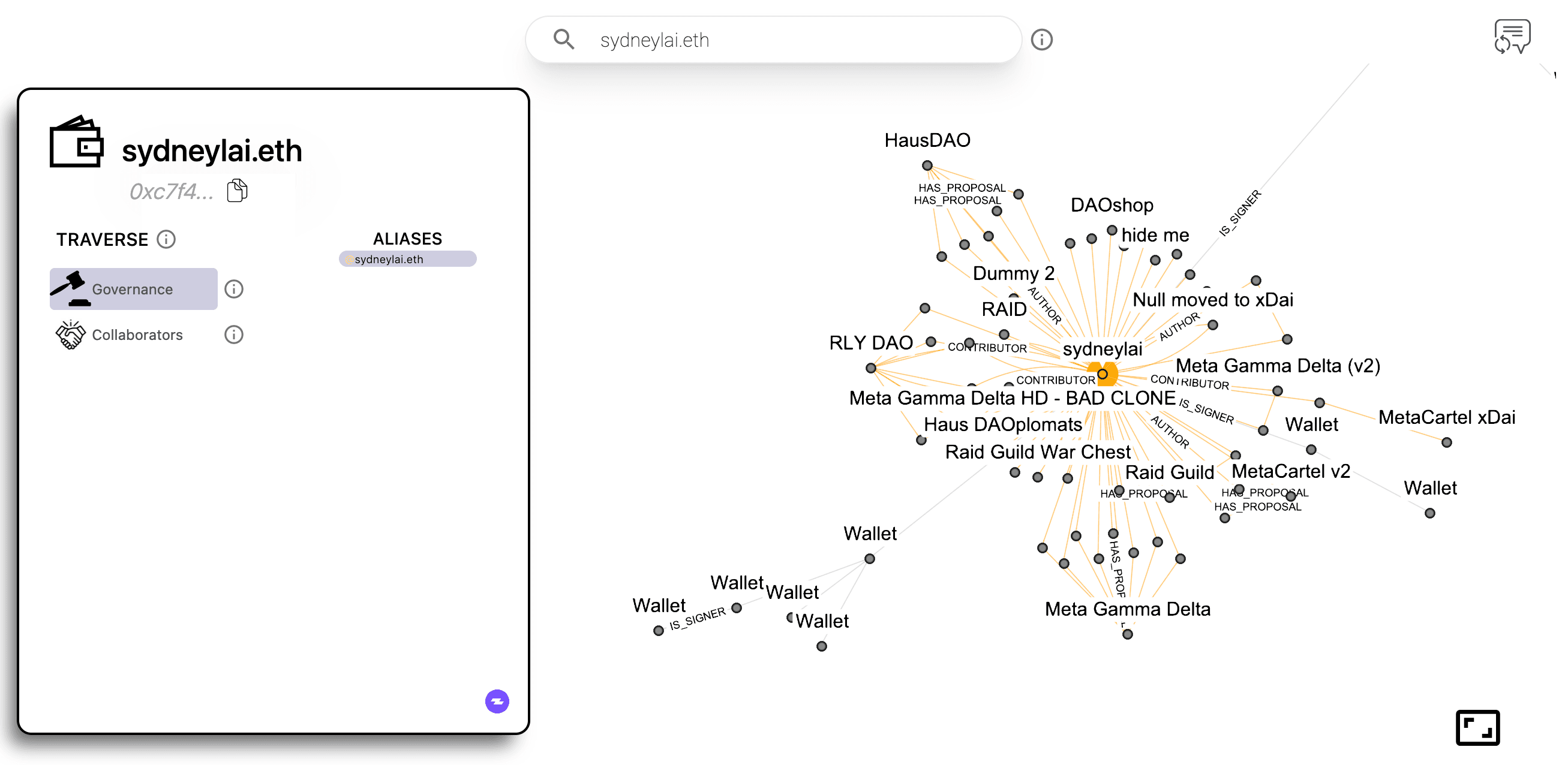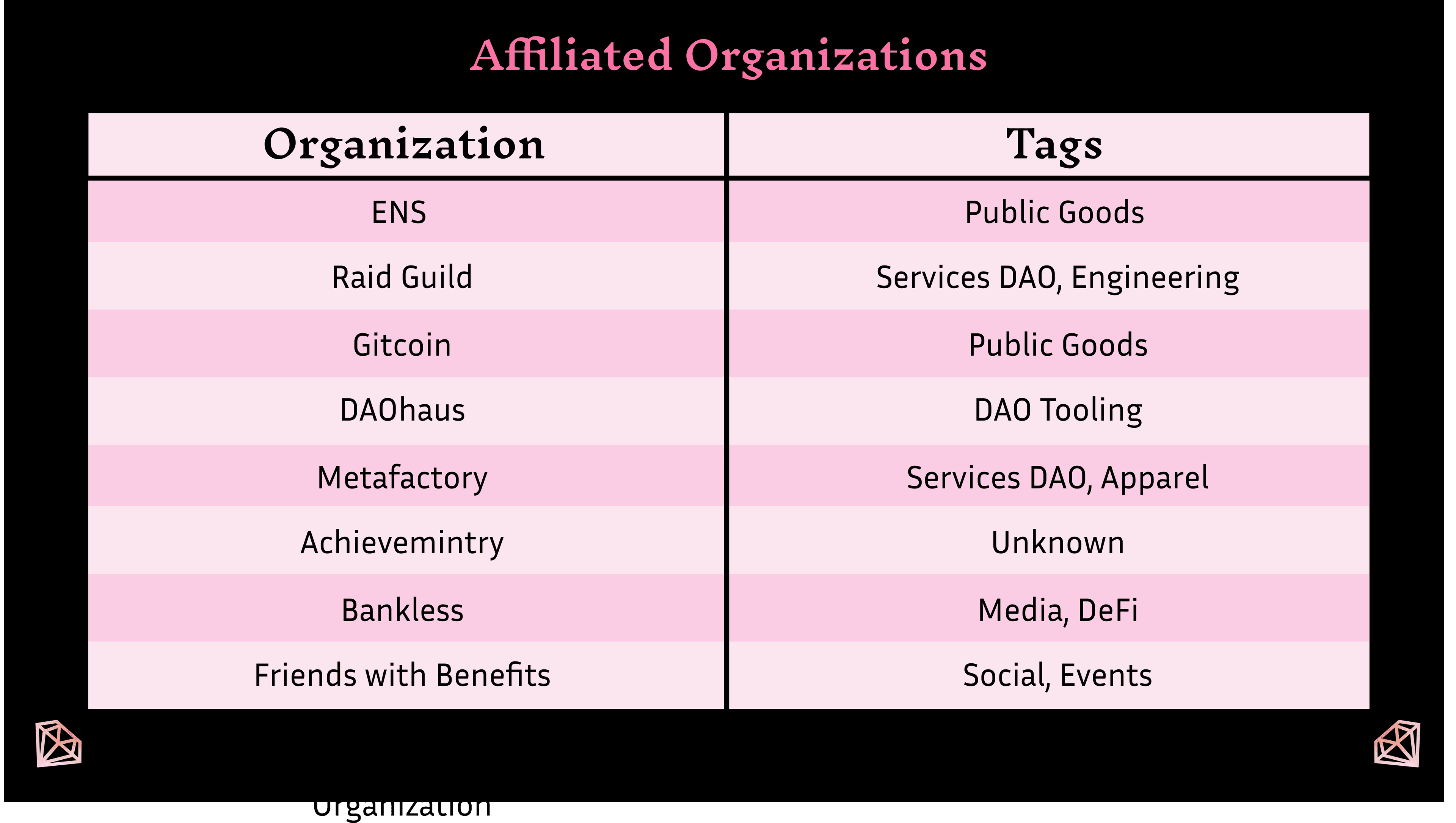 Epicenter Resonance
Part of MetaCartel's stated mission is to be an epicenter of web3. The reach and connections between organizations, members and projects reflects that goal.
Seed Club, an incubator and network with an emphasis on community building, is peppered with MetaCartel members and influence.
Seed Club awards shares to participants in their cohorts, creating a diverse governance population.
According to Chainverse data, ~13 MetaCartel members hold at least ~811,071.494 of the $CLUB token supply, only bested by Friends With Benefits, which holds at least ~1,119,537.886 among ~264 members.

Seed Club and FWB contributor Cooper Turley earned MetaCartel membership through writing articles about MetaCartel and members. Seed Club accelerator participants like Jon Hillis, founder of CabinDAO (a DAO with a 250-year roadmap aiming to build a decentralized city) is also a MetaCartel member.
Heat, a marketplace "designed to enable dancers, athletes, martial artists, or anyone that wants to move their body to monetize their work", was a part of Seed Club Cohort 3 and received a grant from Metacartel for 10000 DAI on December 26, 2021.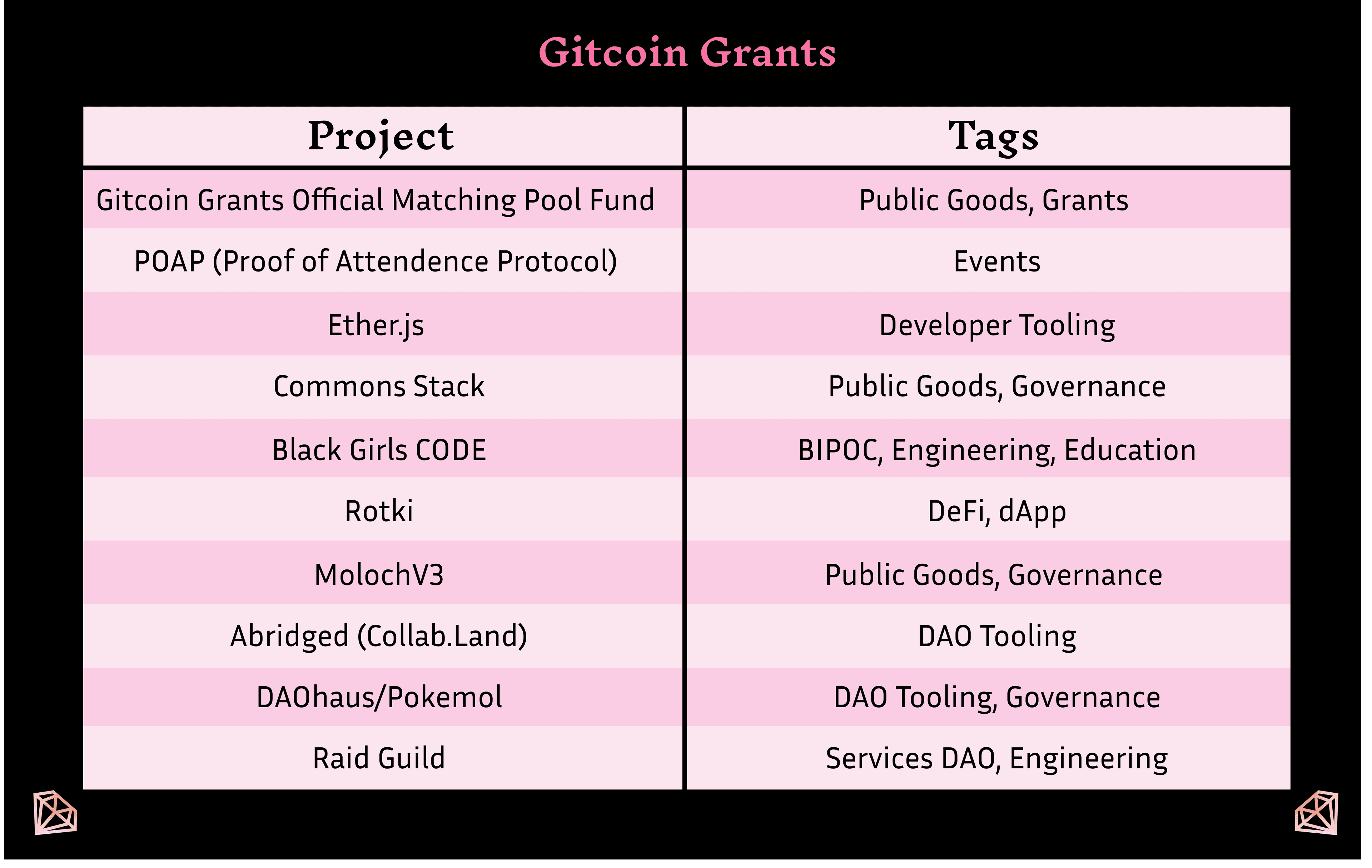 Other grant recipients continue to contribute to the web3 ecosystem after MetaCartel's initial investment in them. Alex Masmej was apart of SeedClub Cohort 1 as well as the recipient of a grant of 3000 DAI from MetaCartel to build RocketNFT, a DeFi bank that takes NFTs for collateral. He later went on to found Showtime, the web3-first resilient social media NFT platform.
MetaCartel is behind the DAO conference MCON, an event fostering the cross pollination, networking and advancement of the DAO landscape through in-person workshops and networking opportunities. MCON requires an application and approval to attend, in order to "achieve maximum vibes and culture creation."
PadawanDAO, which is focused on sending young builders to conferences and recruiting new members in a cycle of action and mentorship was awarded a 20K grant from MetaCartel.
MetaCartel has also hosted virtual hackathons, like Fork the World and Virtual Dragon. These have resulted in projects like Favela sem Corona, an app that "helps people that live in poor areas of Rio de Janeiro receive crypto donations (such as DAI/cDAI or ERC20s) and use it like seamlessly like fiat" and Peer Stream, a smart contract-enabled interface for freelancers and their clients.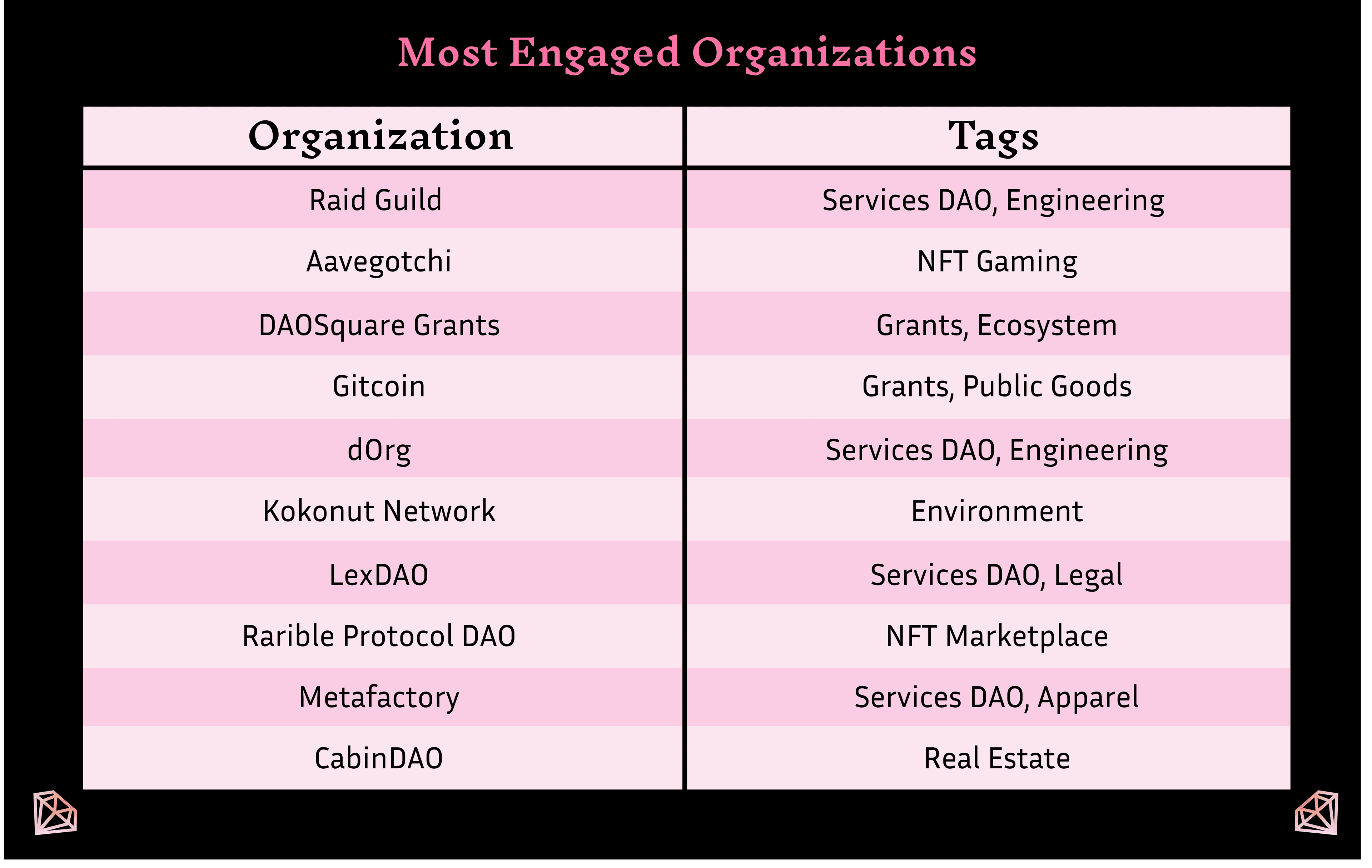 Education and Empowerment
MetaCartel grants initially focused on DAO tooling, most notably DAOhaus, a UI for creating Moloch DAOs, and Snapshot, the leading DAO voting framework.
Grants for projects like DAOhaus, Gelato, Zapper Finance and Snapshot can be considered successful with adoption as the metric. As of November 2021, there are 2000 DAOs deployed via DAOHaus.
More recently, MetaCartel awarded grants to web3 education and on-boarding initiatives like Web3Bridge, The Symmetrical and wgmiDAO.
Web3Bridge was created to train web3 developers in Africa; their goal is to provide remote and on-site training in which lodging, food and data expenses are provided to participants. Web3Bridge received a grant from MetaCartel for 3000 DAI on September 1, 2021.
wgmiDAO's goal is to educate community professionals, such as community managers, directors and leads with a focus on web3. Started by MetaCartel member Matt Wright, wgmiDAO received a grant from MetaCartel for 10000 DAI on February 8, 2022.
The Symmetrical aims to on-board GenZ to web3 with a focus on learning through collective investing. The Symmetrical received a grant from MetaCartel for 5000 DAI on September 1, 2022.
nfDAO formed with the aim of funding NFT based projects. nfDAO received a grant from Metacartel for 5000 DAI on February 1, 2021.
While there are many successes, not every grant awarded leads to lasting projects. Yapeswap, for example, was described as "building liquidity pools that will set prices on ERC-1155/ERC-20 pairs". In the funding proposal for the project on the MetaCartel forum, Yapeswap was granted 5000 DAI in September of 2022, but does not seem to be active any longer. This assumption is based on the inactivity of the Yapeswap website and social media.
This mix of results highlights not failure, but reveals a penchant for experimentation. Looking at grants awarded in late 2021 and 2022, there is a clear shift in focus to DAOs and projects with more stake in the physical world like Waypoints. Network DAU, Satchel, Kokonut Network and Defi Policy DAO Coalition.
Satchel received a grant from MetaCartel for 10000 DAI on December 20, 2021 in order to "uplift underbanked school communities by facilitating locally-governed projects & capital growth via DeFi-powered donations & financial primitives".
According to a MetaCartel grant proposal for Waypoints.Network DAU, a "NFT Token Gated Non-Profit DAU (Decentralized Autonomous Utility) to support people without electricity and after natural disasters", Waypoints. Network received a 10000 DAI grant on December 26, 2021.
Kokonut Network, a DAO that manages coconut farms with an emphasis on "eco-friendly regenerative economics vested by Mother Nature, open-source accounting & immutable blockchain governance", received a grant from MetaCartel for 10000 DAI on January 4, 2022.
DeFi Policy DAO Coalition, an initiative by MetaCartel member Sydney Lai, is an advocacy organization. According to Sydney's MetaCartel forum proposal, "This new coalition will shift the conversation and momentum in Washington by developing data-driven messaging that is favorable to those audiences, establishing and elevating industry voices within the conversation, and changing the playing field for oncoming regulations."
Overall, has MetaCartel's enrichment of the DAO ecosystem and tooling has helped make DAOs an appealing, viable and accessible choice for organizational structure. This is especially true for those pursuing goals that are not necessarily web3 native: taking a look at the projects funded under MetaCartel's stated mission shows both consistency and alignment.
Though MetaCartel's goals and objectives are broad, so is their reach and influence in the current landscape of web3.
Disclaimer: MetaCartel Ventures invested in Diamond DAO, the entity building Chainverse, and several other MetaCartel members are investors or contributors.
Follow us on Twitter and subscribe to our newsletter for more research & insights.